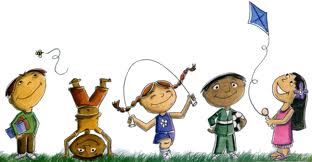 Today I was reminded of how important it is to for students to have fun and be excited about school!
Our Prep students came to school this morning ready for their bus trip to Scienceworks! Well…….you would have thought they were about to go to Disneyland!!! The excitement was infectious and the smiling faces, giggling voices and energetic skipping, jogging and running into school was gorgeous!
Parents reported that their children were awake as early as 5.30 to be ready to leave school at 8.30 on the dot!
Their faces were just a joy to see and, it was a reminder, that little things can mean so much to these little people!
It can also be quite overwhelming when you think about the fact that, as educators, we are responsible for maintaining this excitement and eagerness to learn new things, go on new adventures and develop and grow these small children into responsible, articulate and energised teenagers (if energised and teenagers can actually go in the same sentence!!)
WOW……what an awesome reminder to all of us about the beauty and excitement of innocence and the responsibility we have to ensure it stays like this for as long as possible!
Kim Jackson